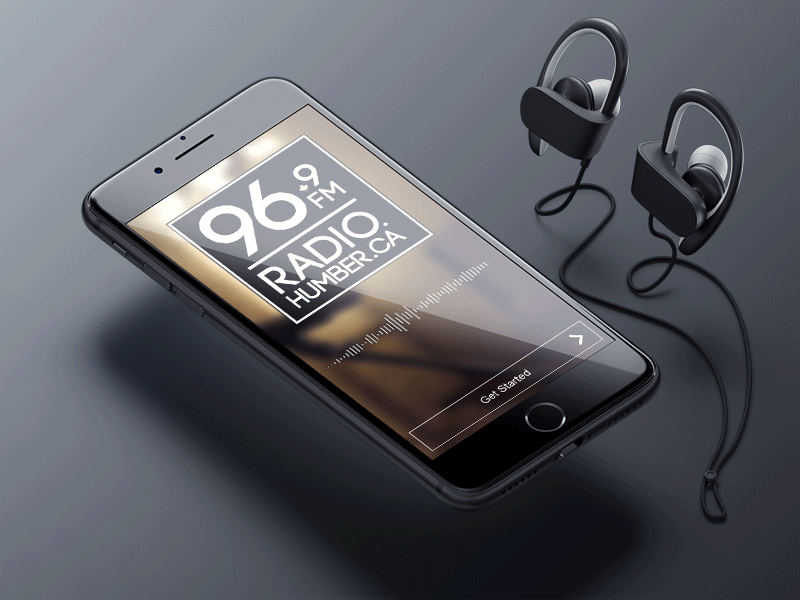 The Project
Radio Humber 
is looking for an app that the students and their listens can enjoy. We were given the task to design and use 
xcode 
to build the project from the ground up. We needed to understand what students were using already and why were they using it, also understanding on what makes a good radio app.

Asking the right questions
People.
- Who are these people?
- What are their skills
- Age range?
- What type of person are they?
- Reasons for using the radio app?
The type of people using this app would be targeted at humber students who listen to humber radio normally and we're trying to get humber students who don't listen to radio humber in hopes a well designed app will bring them on board. This app isn't limited to just the radio broadcasting humber students, we we're going for media students in general then hit the main body of students. The age range we'll be going for is between the ages of 18 - 28, that's the average age for a typical humber student.
Activities.
- What do they do during the day or when the day is over?
- How often are they going to be using our app?
- Are they're more of an app user in general?
- How much of an attention span our app needs?
The person using our app should either be studying, wanting to keep up with humber news or generally enjoy the type of music they're playing. We want them to use our app as much as possible daily if they're willing to. If the person has already used other music apps like spotify, itunes or google music then them using the radio humber app won't be an issue. We want to keep our app simple without overwhelming the user.

Context
- Where would they be using our app?
- Would our app fit better on tablet or phone?
After some thinking we believe the app would be best on phones (also radio humber wants it on phone) because it's better fitting for something you want at a arms reach and something you'll be looking at often. The user will be able to use our app from anywhere. Thats the plan.
Technologies
- Online and offline mode should be built in?
- Can the user create playlist or add their own music?
- How interactive should the app be?
- Social media connected?
We believe the app should be online only since it is a radio app, we were thinking of some kind of play old live recordings like how pvr works but that wouldn't be something doable. We like the idea of the user saving music to a personal list once it's been played by radio humber so they can sync it with their other personal music app later. We want the app to be interactive and have live changes as radio humber mentions events or things happening around the school or outside of school. Social media connection would be very limited.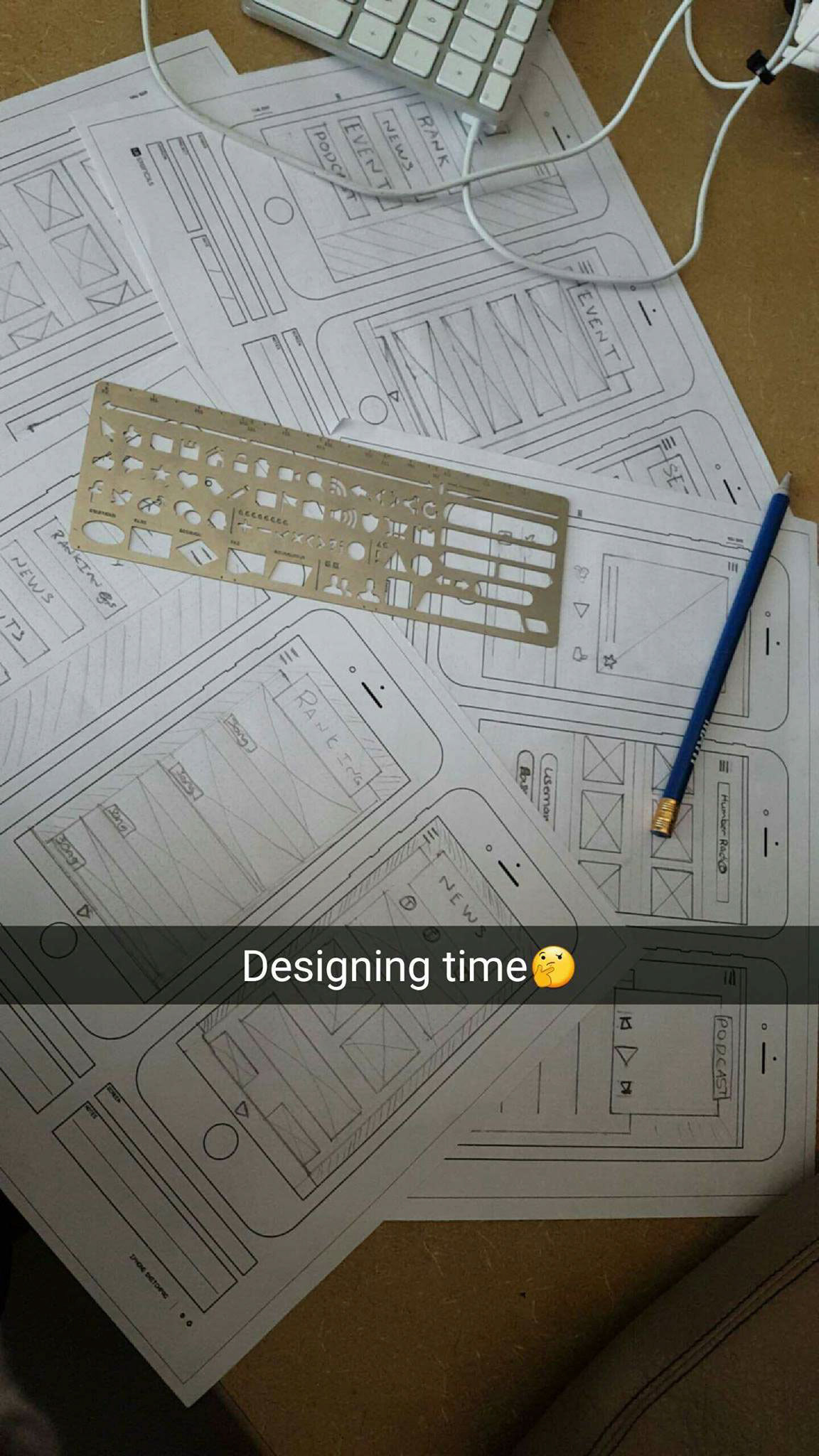 The sketching process 
When we started to sketching we were really satisfied the final revisions turned out.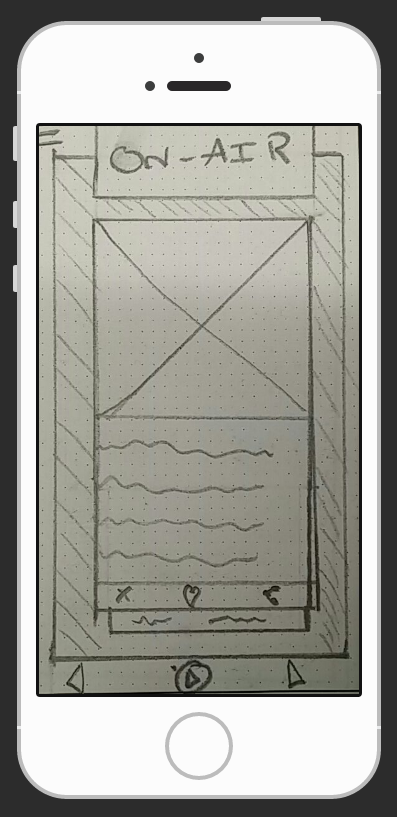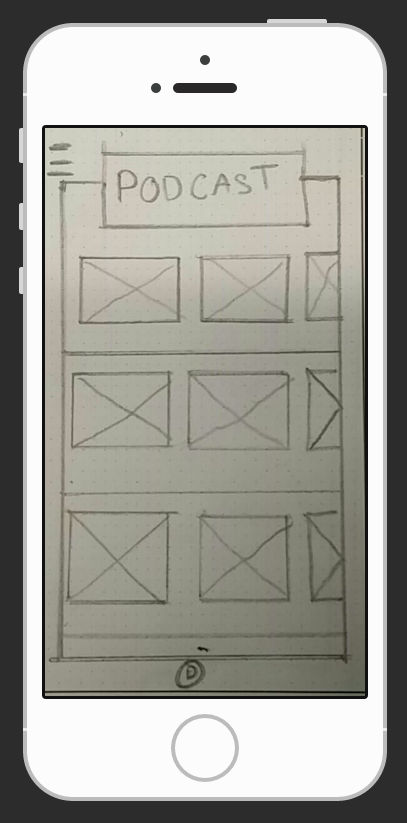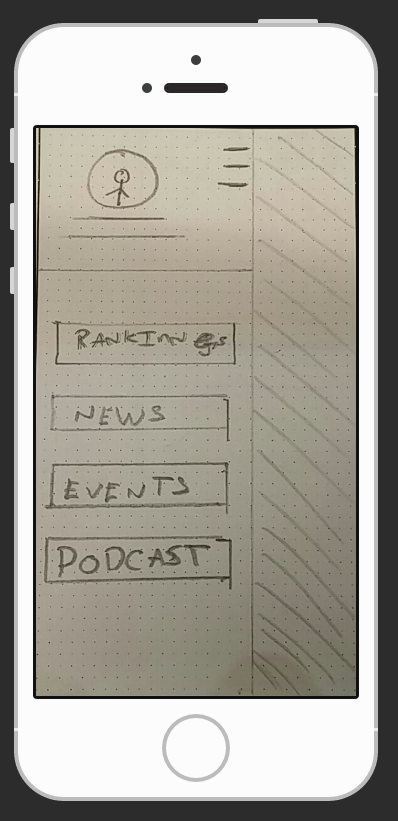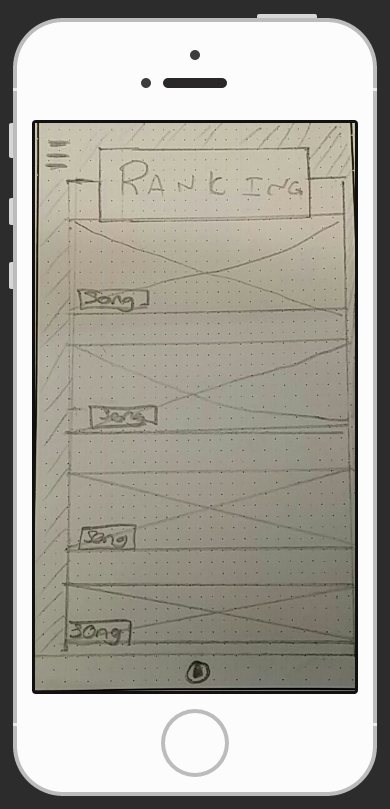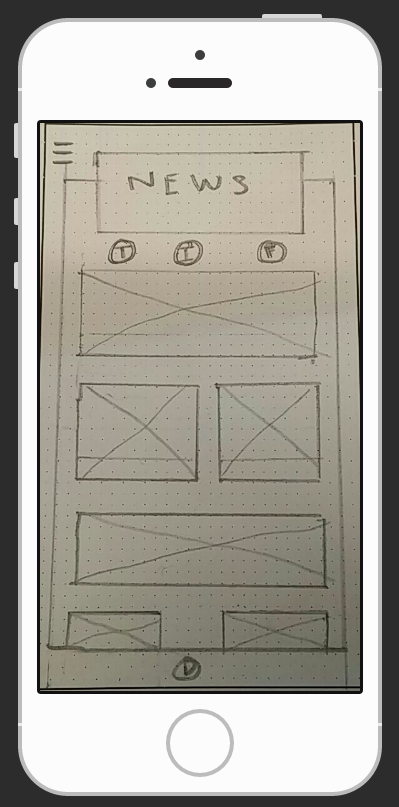 With our sketches we went for the material design style. We used a lot of boxes and planned ahead to add shadows. We believe having five screens was more than enough for a radio app.
After testing our paper prototype we got the go ahead to start designing our design in Adobe Ai and PS. We went for a mix of flat and material design with a heavy image based screens which in time would of been replaced with radio-humber images.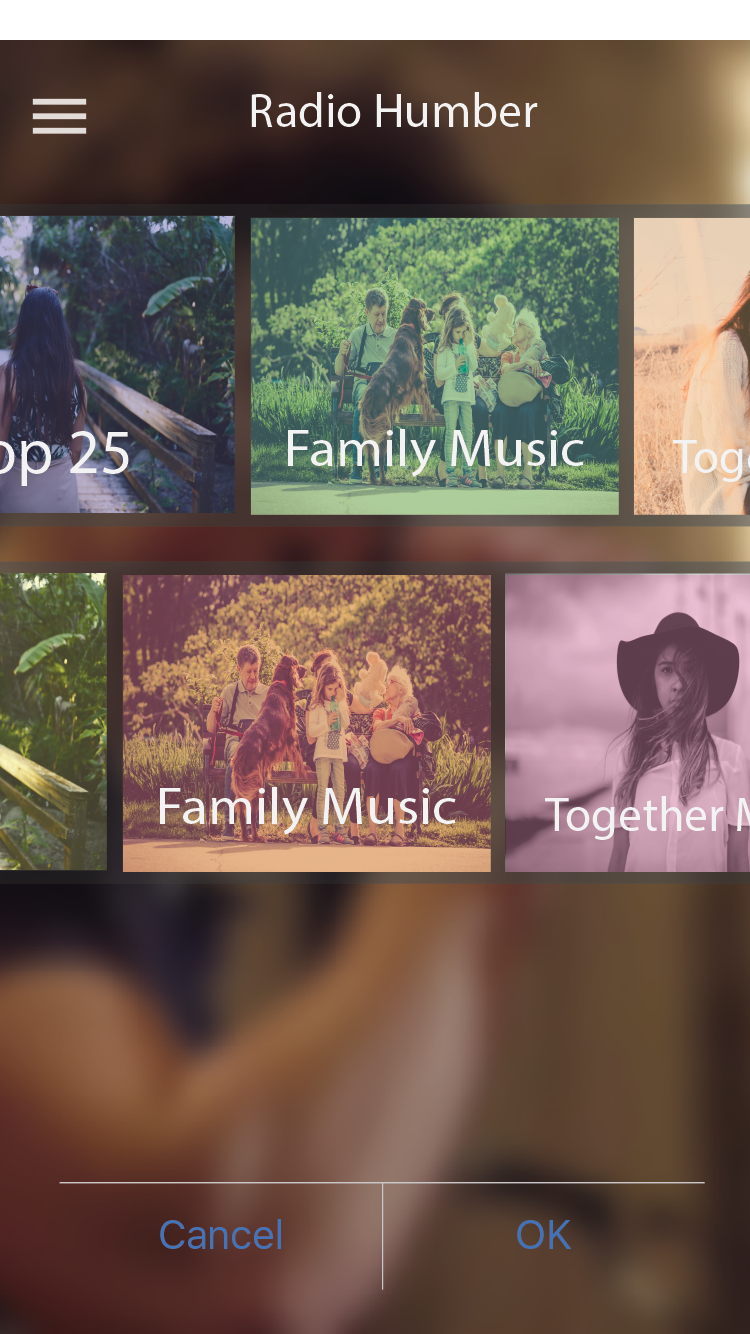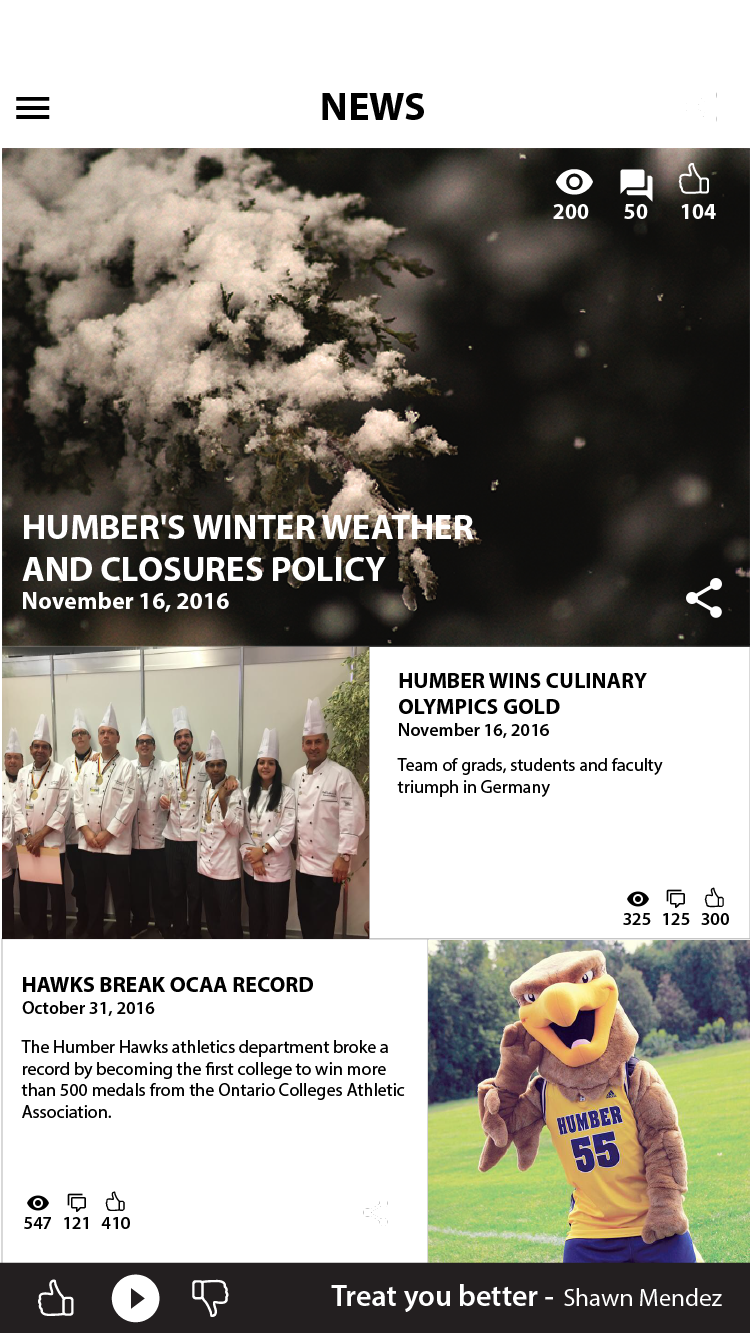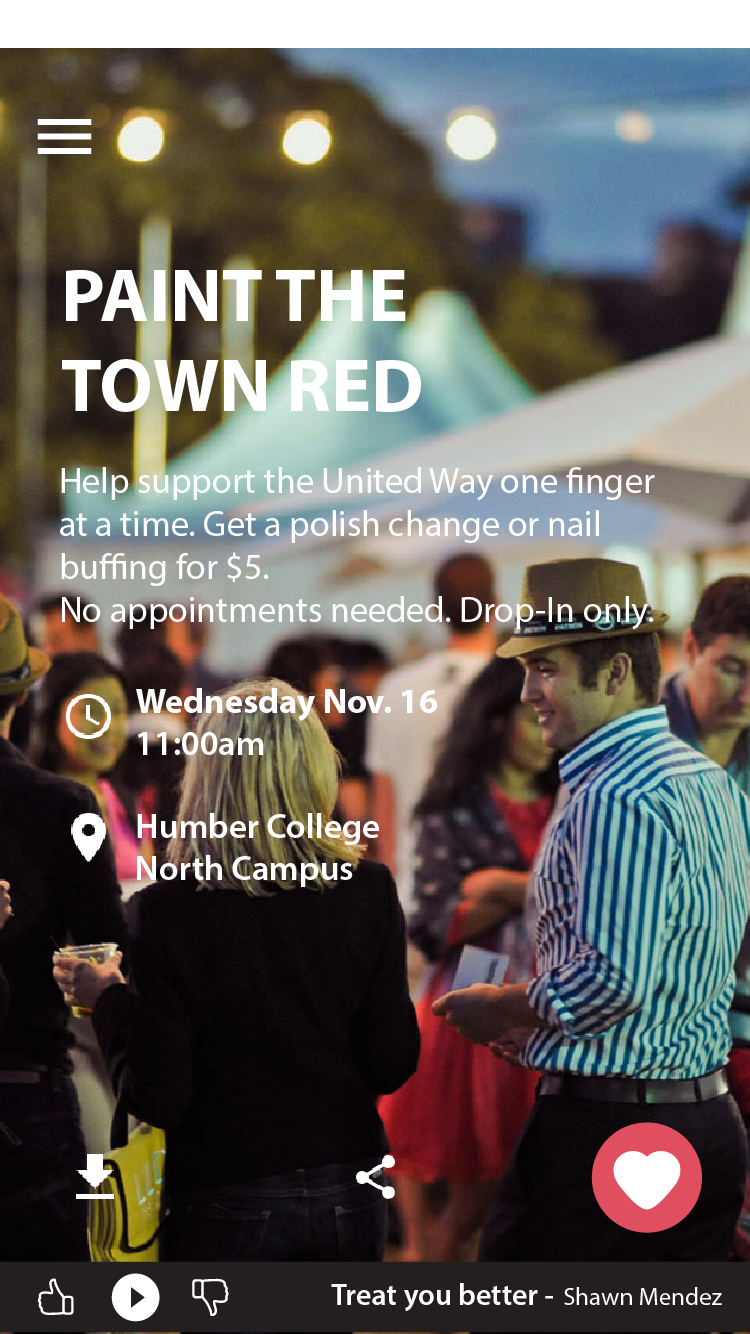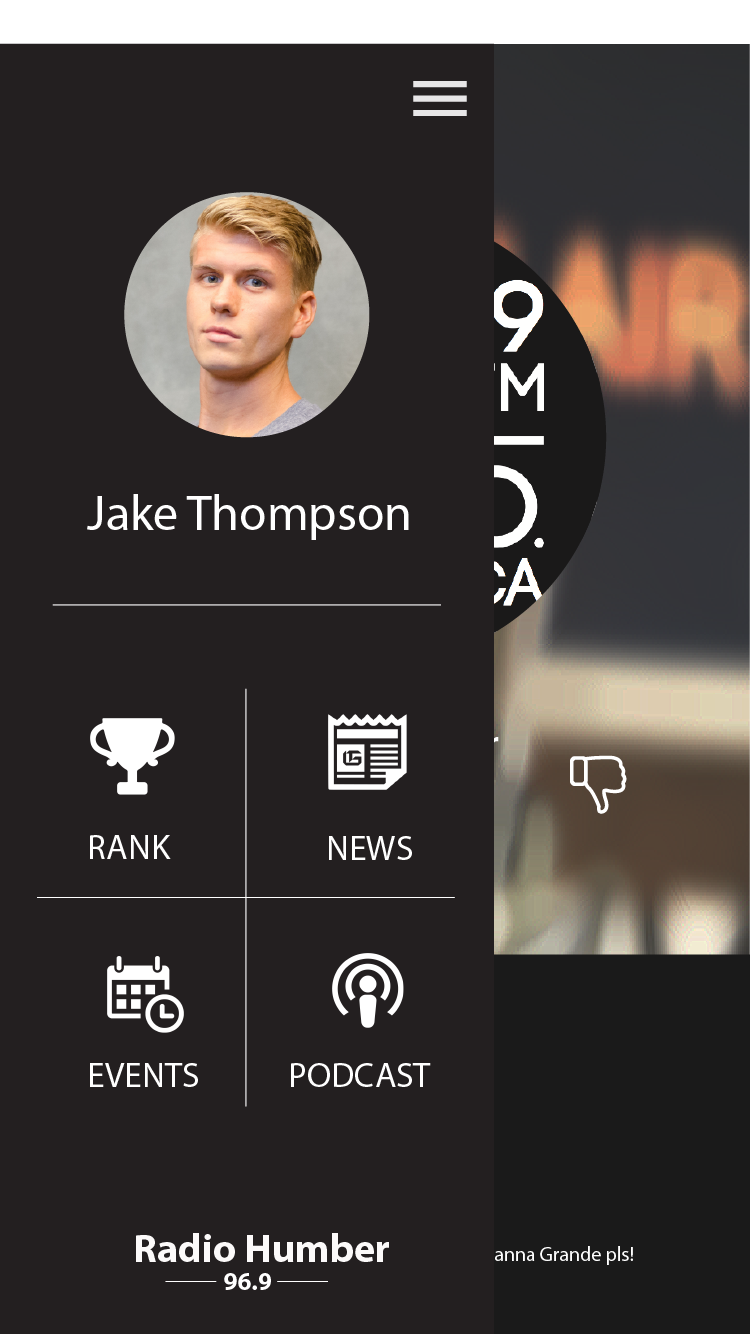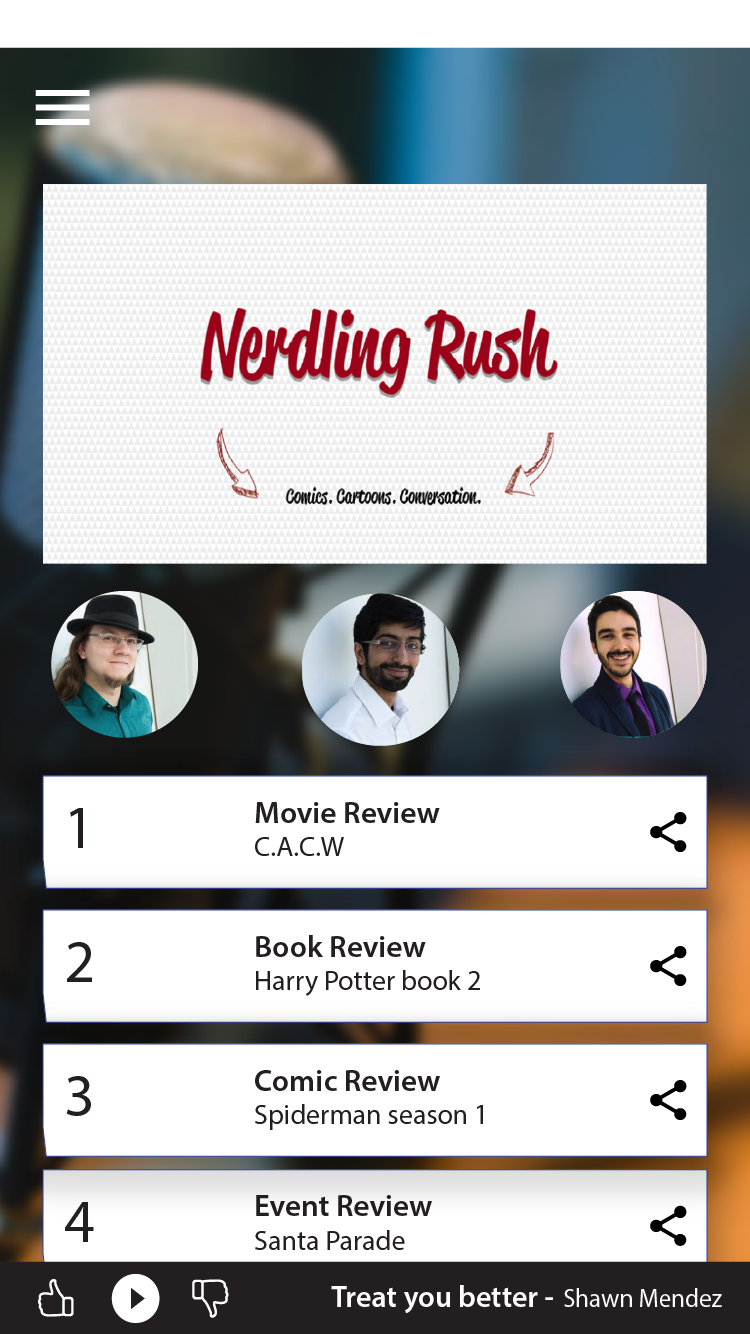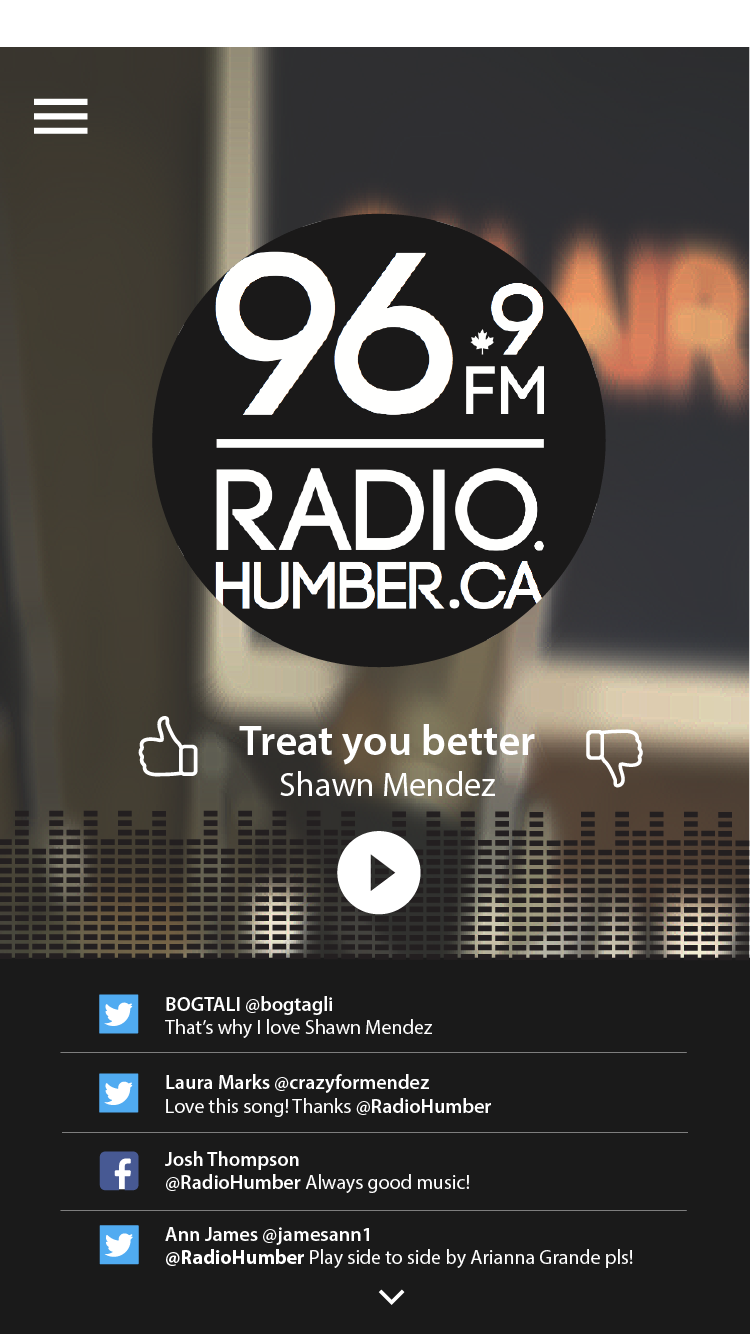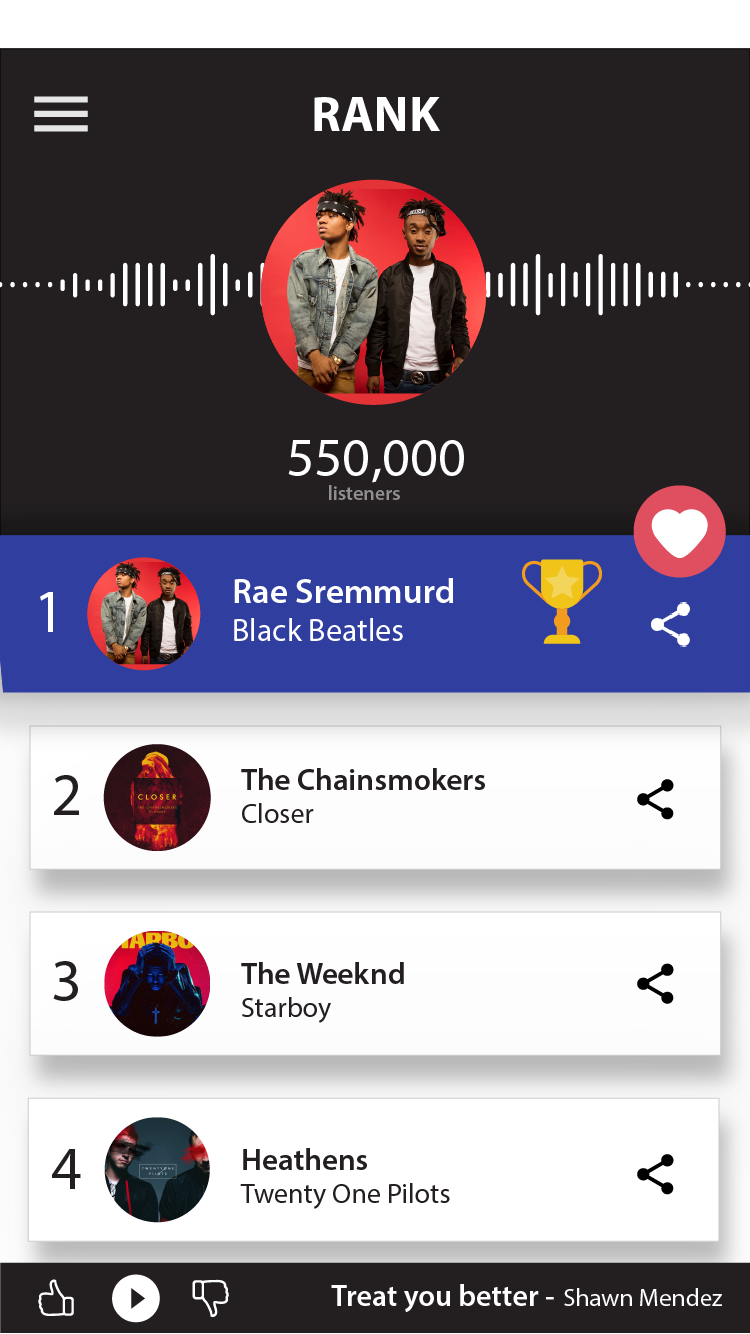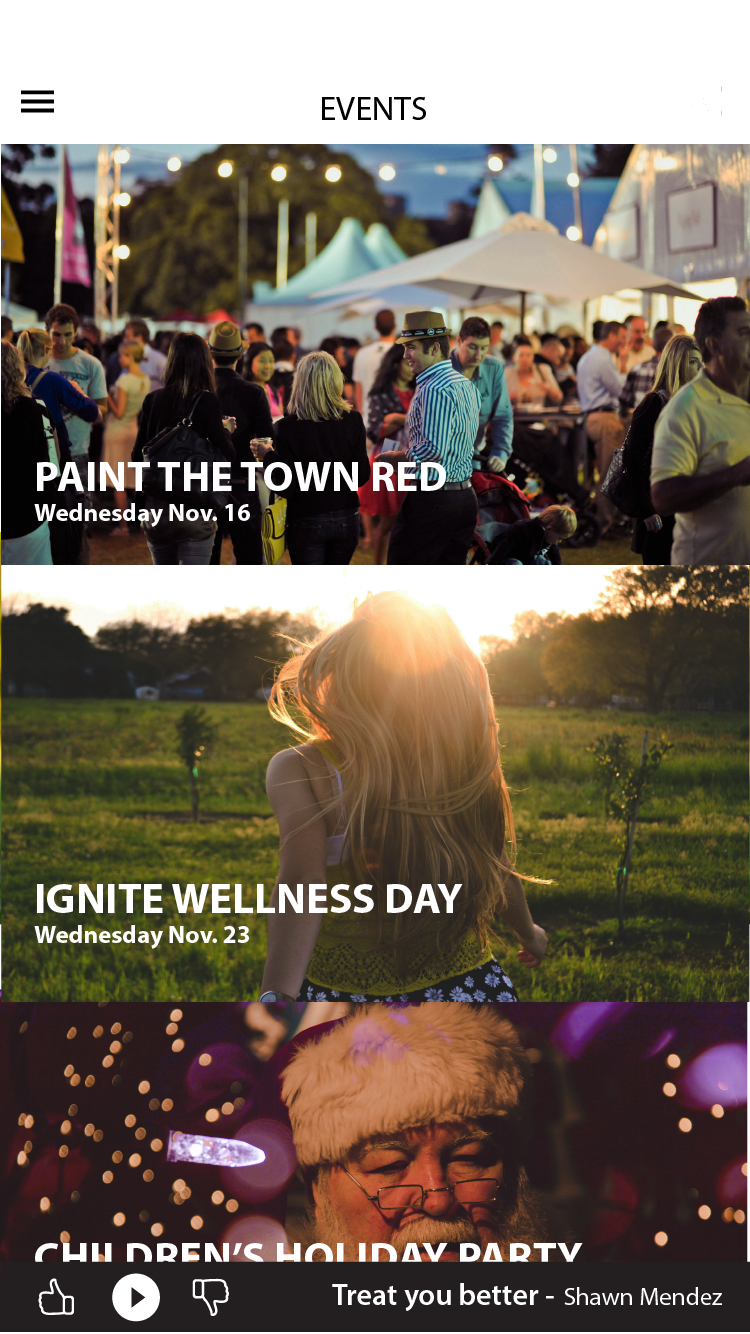 We used the design tool in xcode that allowed us to wire all the screens together to create a prototype. It was successful test on IOS and we submitted the project to Radio Humber. Unfortunately we weren't chosen to be the new radio app for humber college but we did come in 4th. 
What did we learn?
"Design is the body language of your marketing. Don't slouch." - Mark King

We learned that limited time on a huge expectation on a project like this really gave us insight to what it is like working in the field, sometimes you may not get the time you require you wanted but working in a time frames brings out the designer in all of us.

Did we succeed?
Yes. I think we did, we were given a mission to create a working app for IOS for radio humber and we did just that. Sadly our app wasn't picked to be taken further into development but the experience was worth it.
Plans after?
Personally for me I would want to attempt it again, working with music player app gives you a lot of design freedom since so many of them look radically different.