Project Goal
Our goal was to take a character from anywhere and put them into a story that young children would recognize and enjoy we chose a video game character isn't so popular anymore but when we were younger we enjoy him. We picked Parappa the Rapper. Parappa the rapper is an old rhythm game exclusively for the playstation in 1996 that was one of biggest rhythm games that made it to mainstream. Parappa was really big among younger audiences.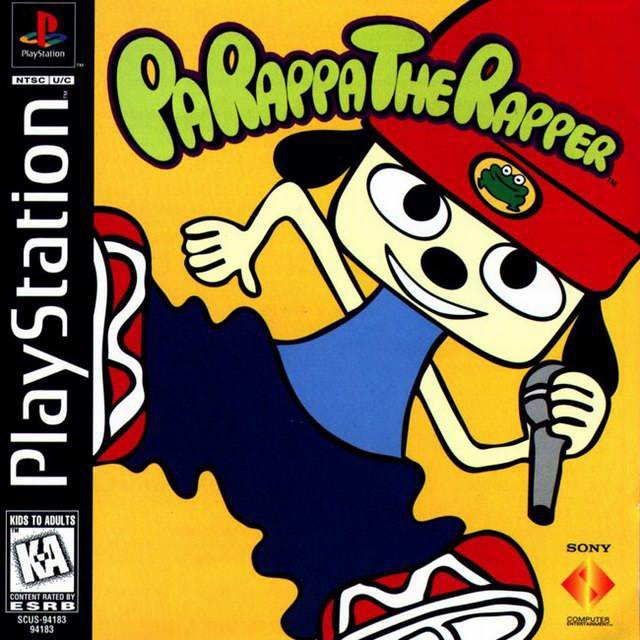 The world around Stan the man.
- Where would Stan be located?
- What type of world is living in?
- How can we express Stans' emotions better?
All of these questions were asked every week when building this story around our character. We wanted to give Stan a world similar to ours but accept everyone looks like him because he sees himself in everyone he needs, towards at the end of the story I get deeper into this.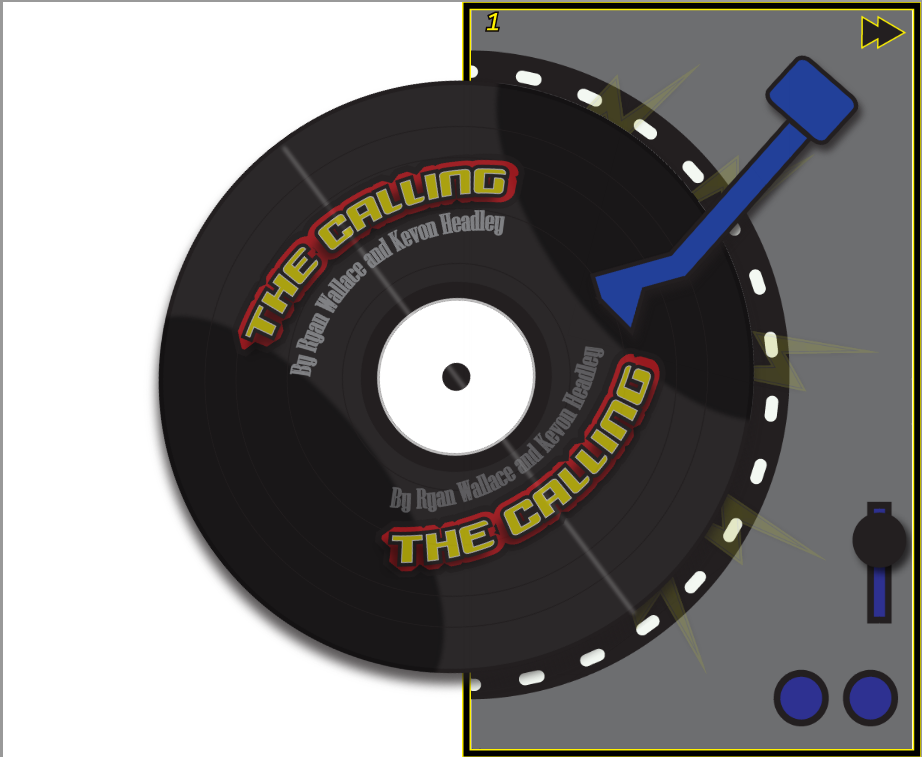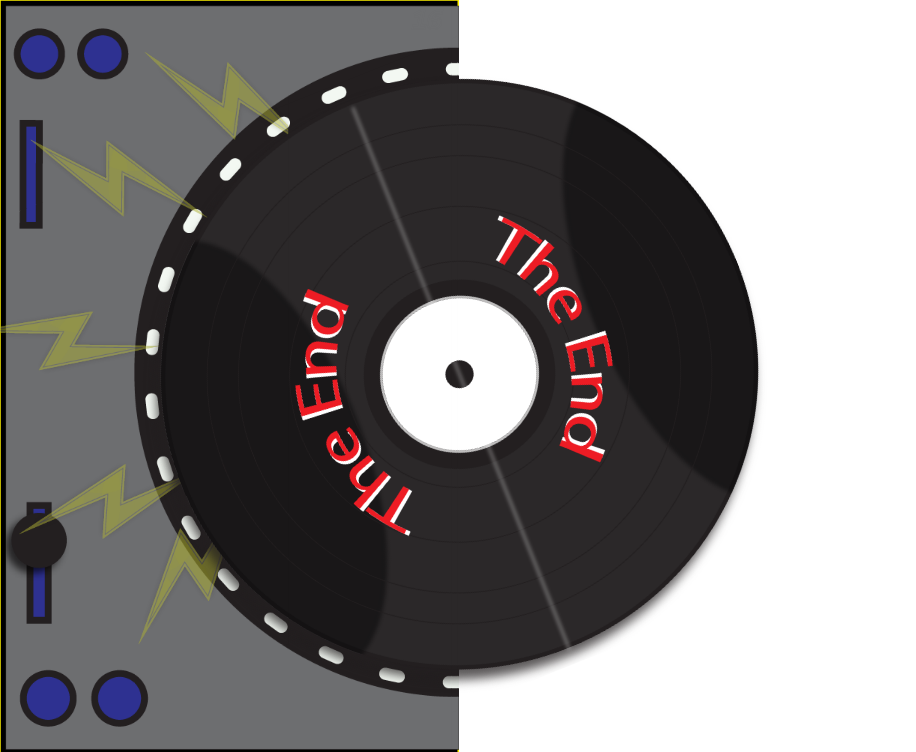 I wanted to design these like a turntable because Pappara the rapper is all about music, so this front and back cover match the theme perfectly. Making the turn tables move was a learning experience because the entire project was made in indesign. Yes inDesign by adobe. It was my first time ever opening the software and I really enjoy it.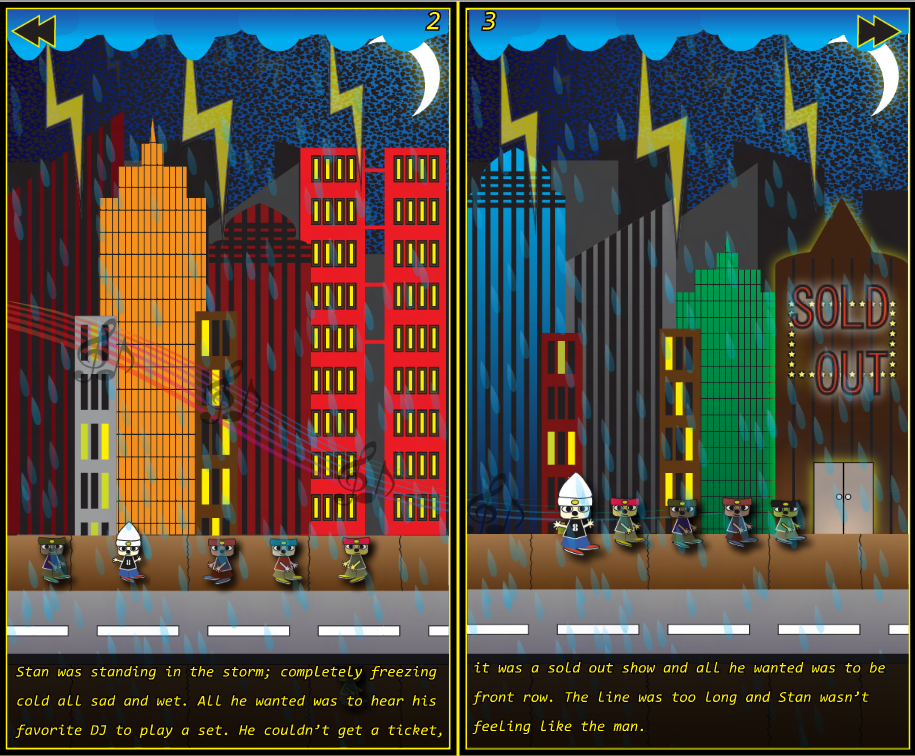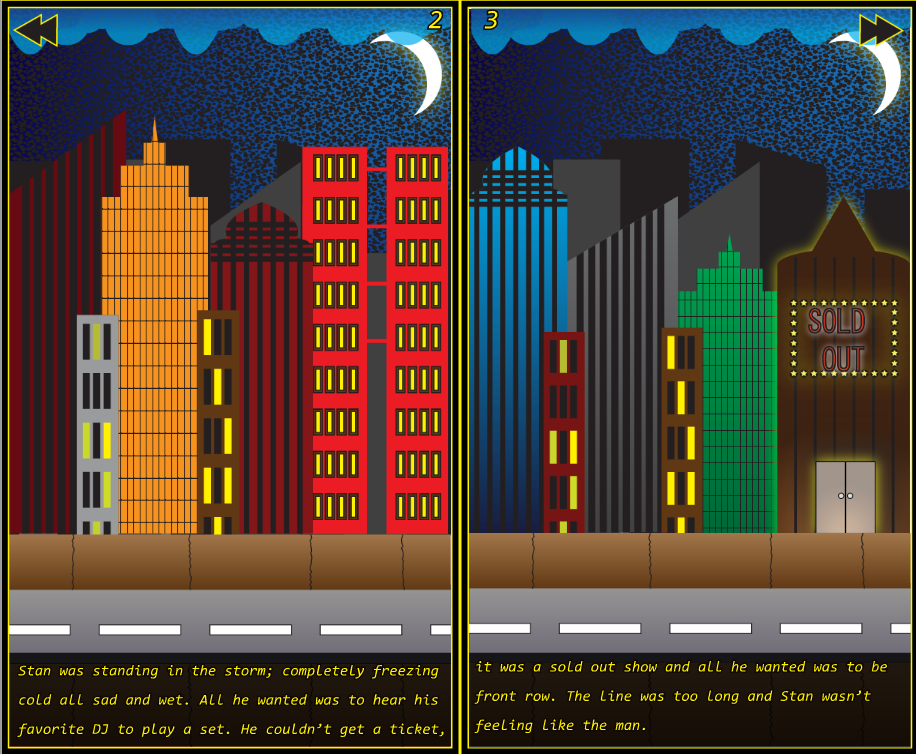 Trying to figure out the raining animation was a challenge but through research I figured it out. I wanted it to rain to add emotion to the scene, the door bumping, the thunder above his head jumping in and out with a stream of music coming out the door. All the assets was made in Ai.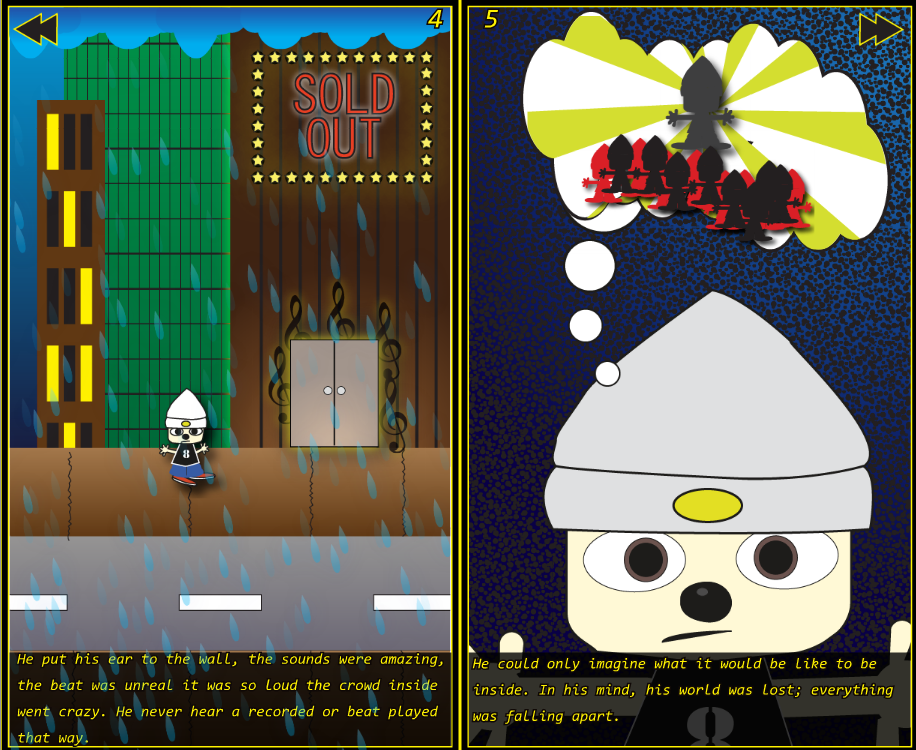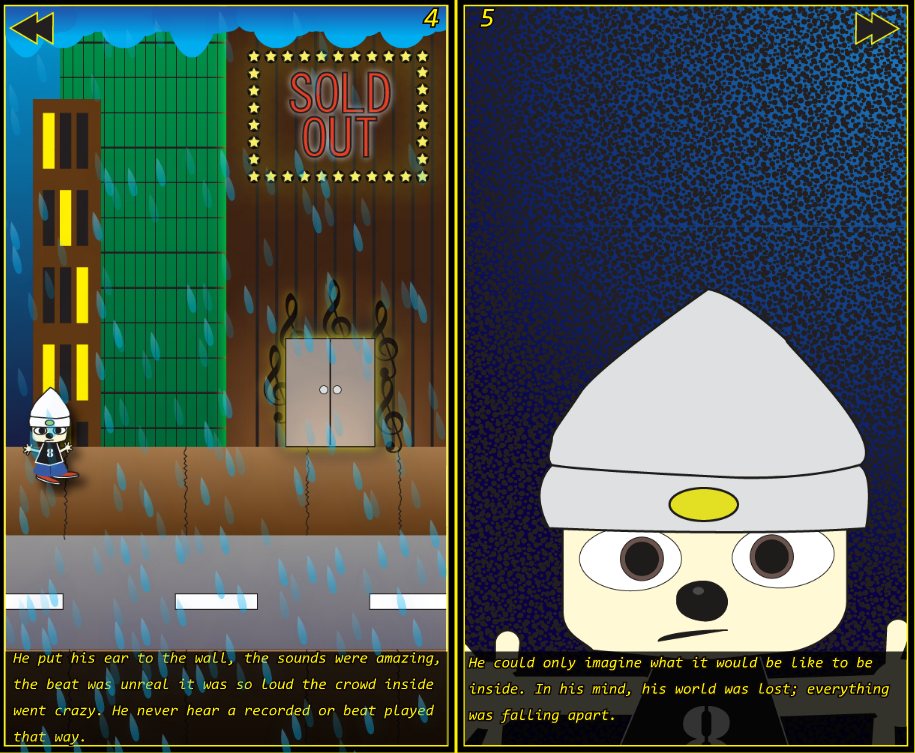 With these pages, we get to see stan's face close up to really bring home on what's going through his head. Stan is probably thinking all the fun going on inside while he's out in the rain and cold. Essentially the rain animations is repeated on page 4 and page 5 has more intense animations.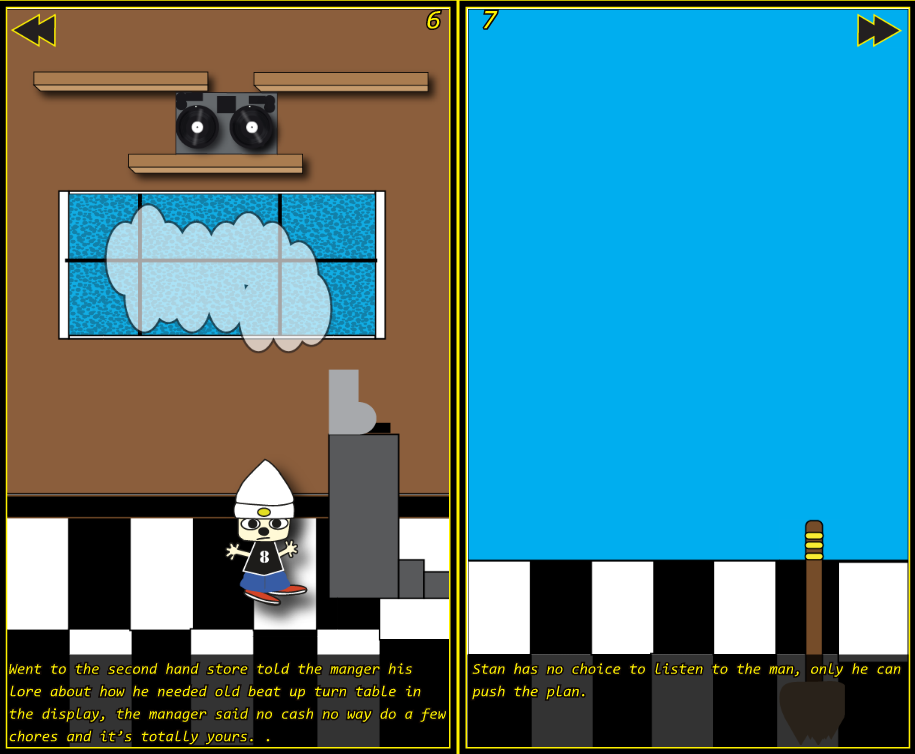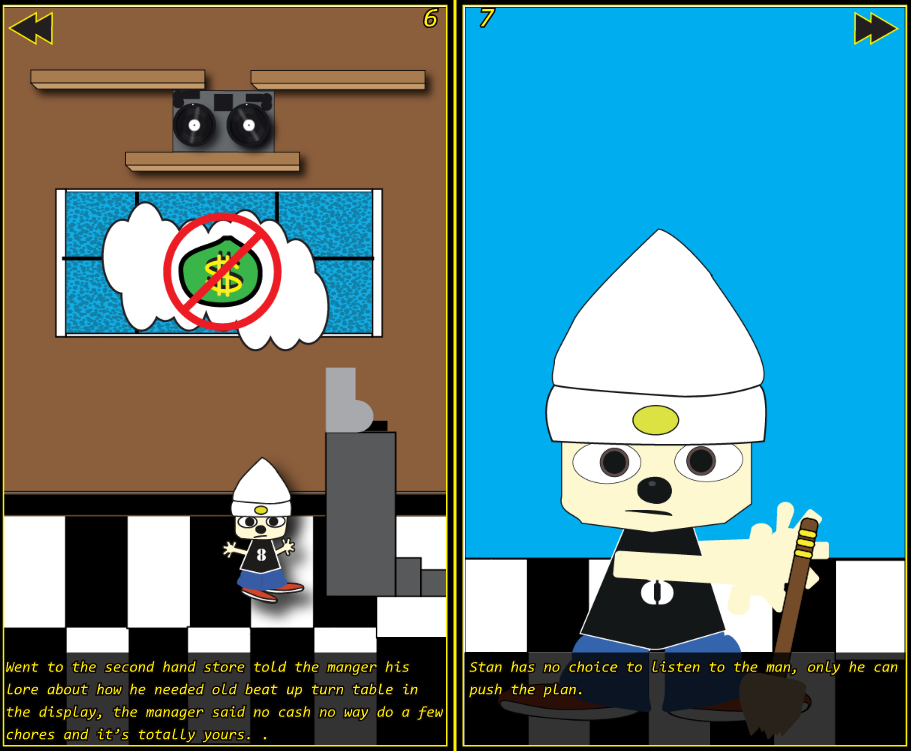 In these pages I wanted to show Stan rush into the store wanted that turntable up-above his head the visuals are detailed enough for young kids to understand and hardship of wanting things in life aren't free.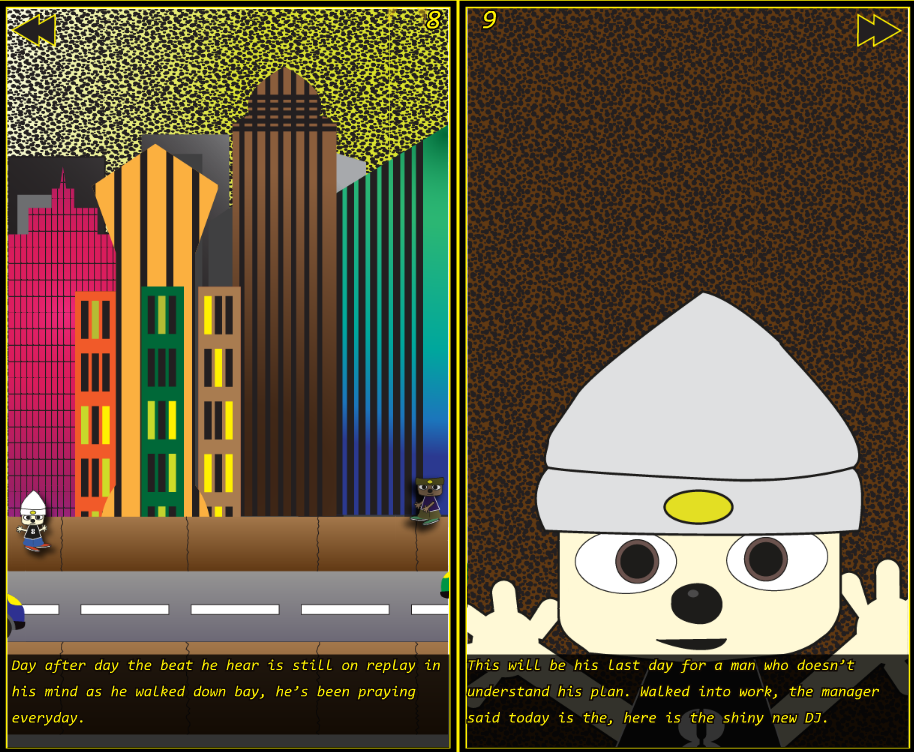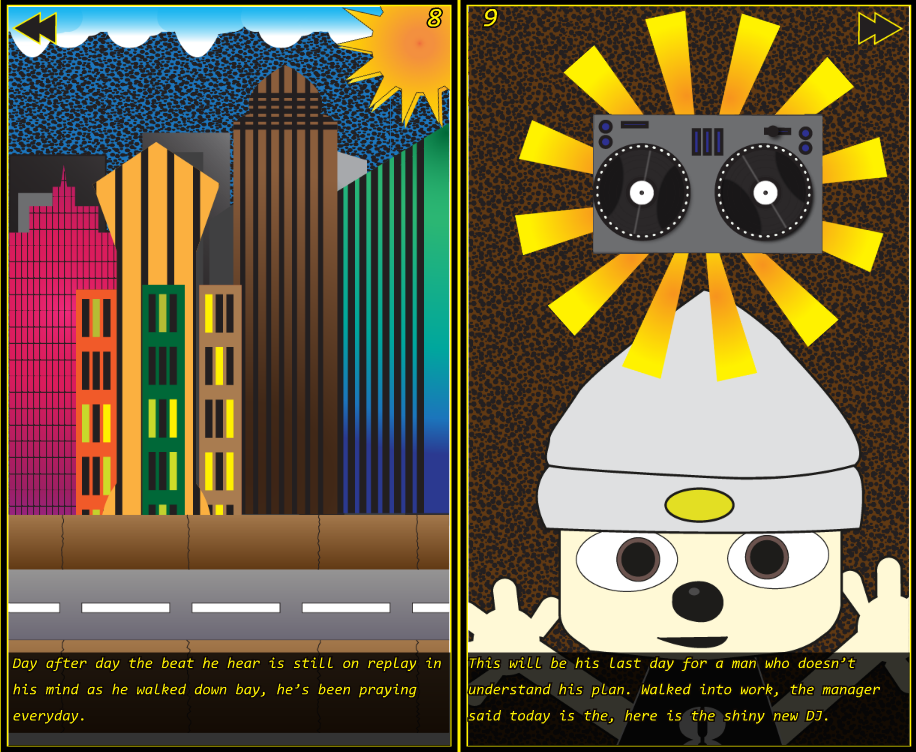 I wanted these pages to show what hard work can get you and the animations are purposely dragged out because I wanted the reader to feel a slight discomfort to show being patience is important.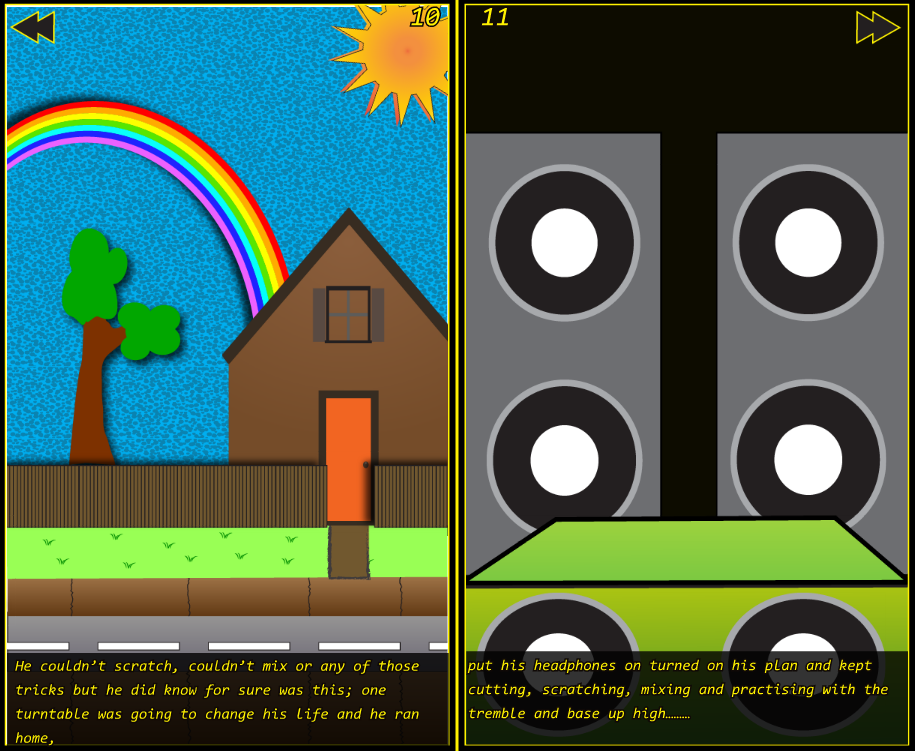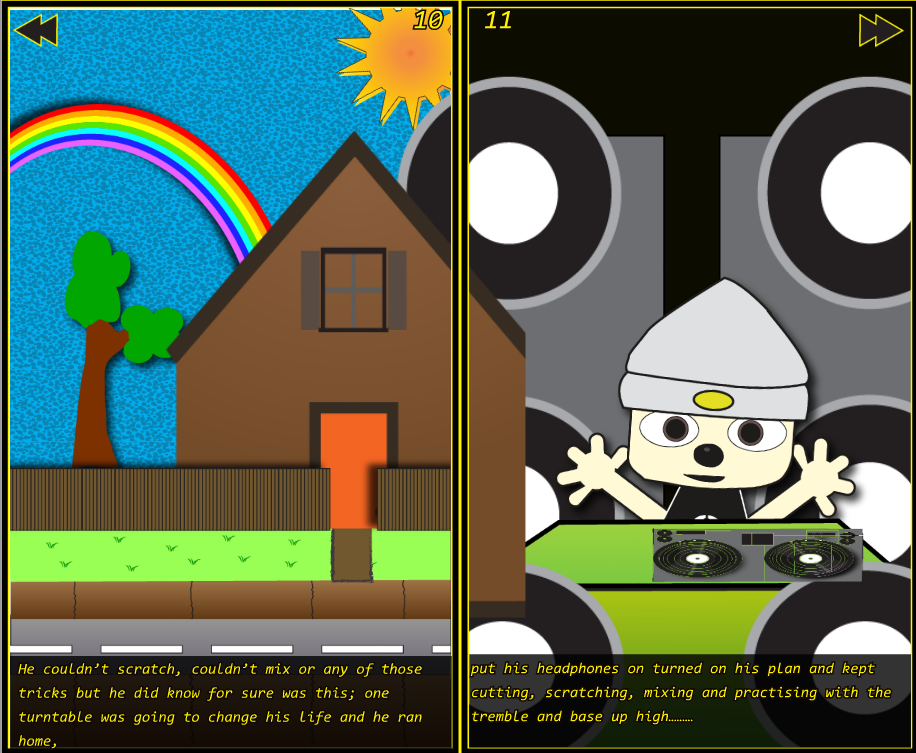 The pages are bursting through the seems to show on how loud the music was stan was blasting, the reason we didn't attach a song to this because we wanted the reader to mentally pick the song. Animation on this page was a challenge because getting everything to sync was not easy.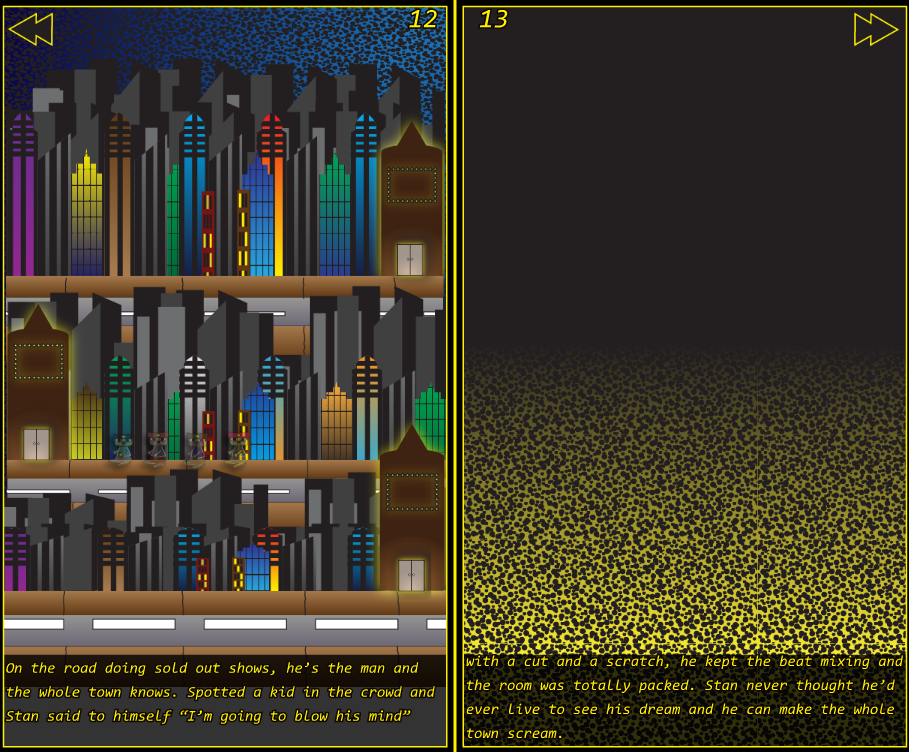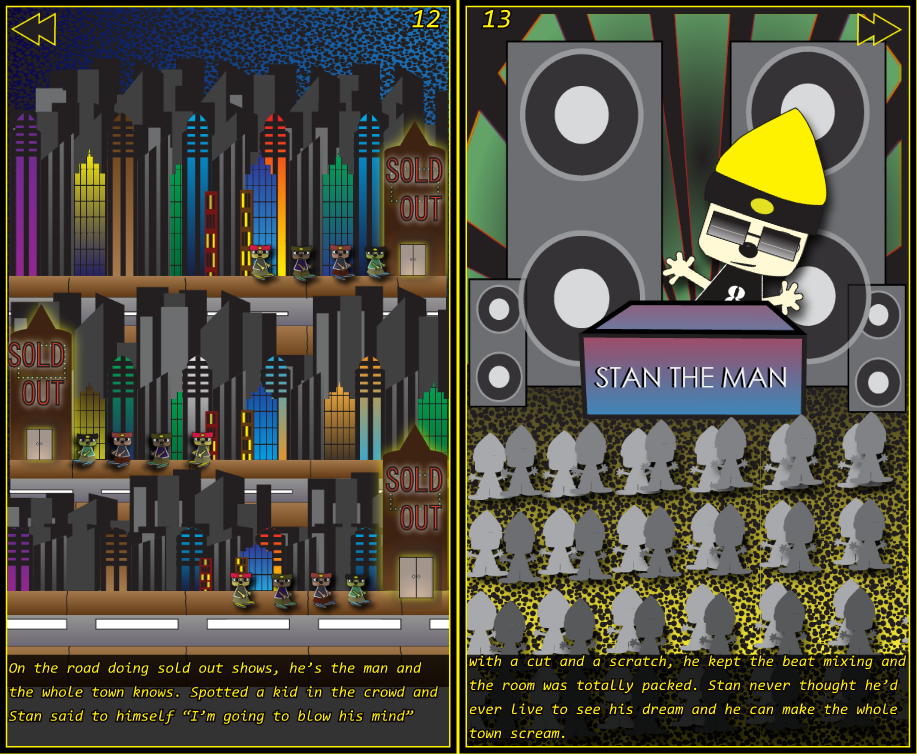 Over 22 layers on this page alone was done to show him driving behind the cars and the dancing people. The colors stream behind him was done by changing the sync on the layers changing the color to something random.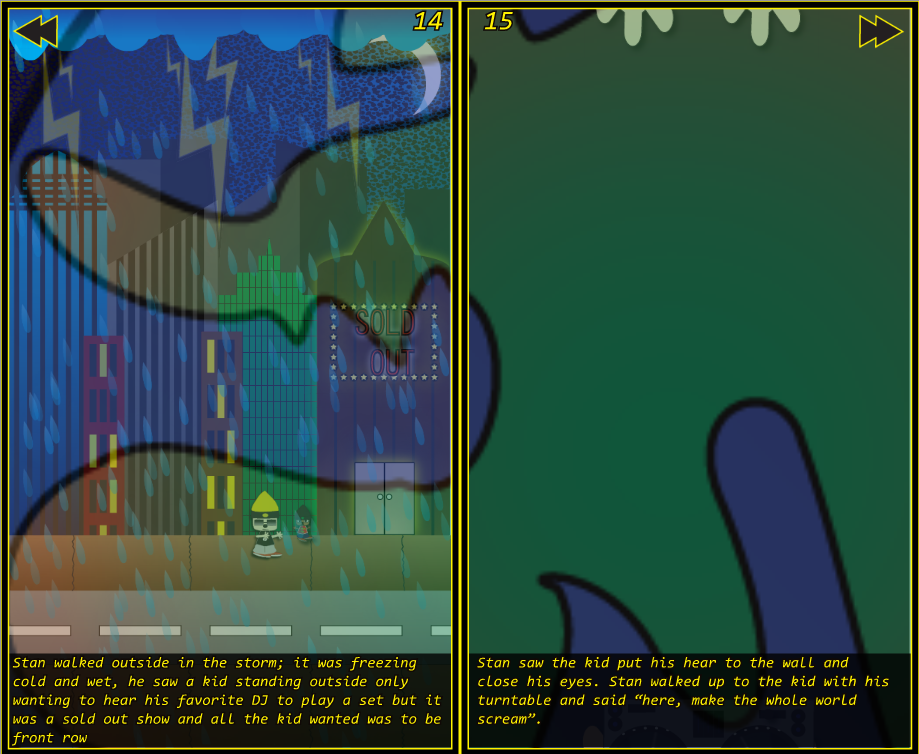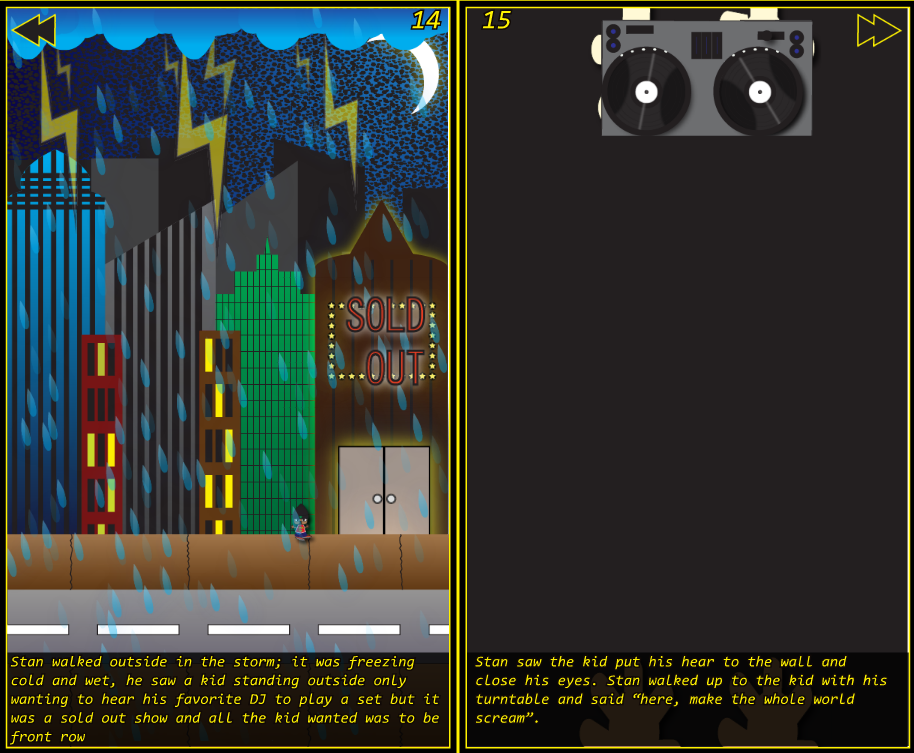 After Stan becomes the man, he sees a kid who was in his exactly situation and he gives him his turntable in hopes that kid will follow his dreams as well.
Things I've learned 
I learned that you can animate in inDesign and you can post it to the web. This was one of my very first big animation projects and I really enjoyed working on it.